Summer 2021
Read more about the Summer 2021 Academic Credit Courses here
English 4080 / 6270: Narratives of Identity: Language, Community, & Place
July 5 - 16, 2021
Instructor: Michael Amory, Ph.D. | Assistant Professor TESOL/Linguistics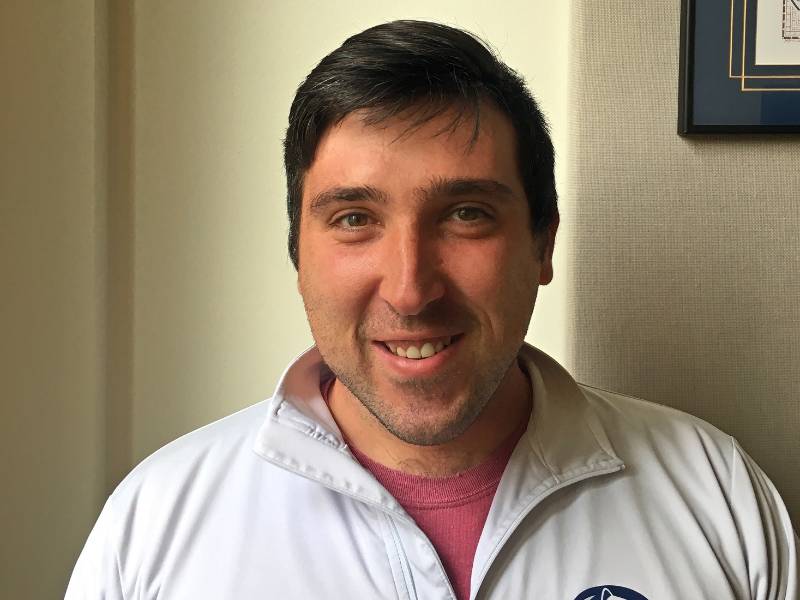 This course will focus on narratives and storytelling and the ways in which they construct individual and community identity as historically and culturally grounded experience. Through exploring constructs such as "identity," "self," and "subjectivity," this course will analyze how narratives and storytelling illuminate the nature of access, agency, and power as individuals come to understand and express themselves. In addition, this course will consider how these insights might enhance a teachers' understanding of their students' lives and influence the practice of teaching. As a multicultural community, Taos provides an ideal location for students to experience and explore multicultural and multilingual communities and the stories that shape, conceptualize, and contextualize them. Students will engage in two weeks of reading, writing, and discussion of the ways in which narratives shape and demonstrate individual and community identity, as well as multicultural visits and field trips in both Taos and Santa Fe. Throughout the course, students will relate narratives to community and place through visits to three pueblos: Ohkay Owingeh, Taos, and Picuris. Other visits will include the Martinez Hacienda, the Quintero Sheep ranch, and the New Mexico History Museum's "Telling New Mexico: Stories from Then and Now" exhibit.
ART 4450: Motion Design Studio: New Mexico as an Inspiration for Motion Design
July 5 - 16, 2021
Instructor: Justen Renyer, MFA | Associate Professor of Graphic Design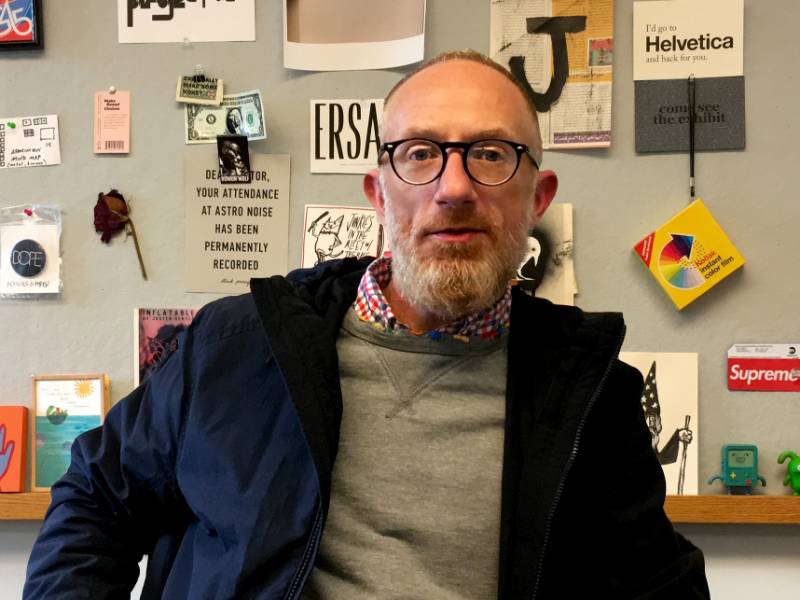 If you've ever found yourself intrigued by an opening title sequence for a film or series, you have probably noticed that they have evolved into concentrated short films in and of themselves. While usually 30 seconds to one minute long, they set the mood, foreshadow themes in the story, and establish a compelling aesthetic experience through the use of visuals and sound design. Students will be creating an Opening Title Sequence using video footage and images shot at various locations in and near Taos, inspired by the region's diverse landscape and culture.
Summer 2019
ENGL 4620/ENGL 5720: Writing the New Mexican Landscape
May 20 - 31, 2019
Instructor: Sarah Beth Childers | Department of English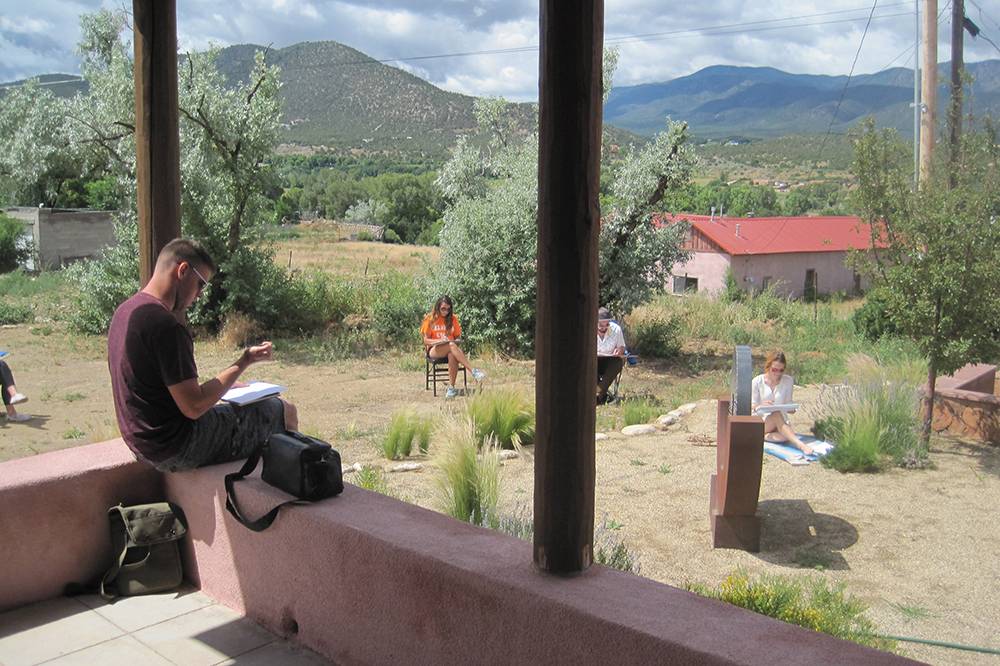 In this course, we will read, write, and workshop creative nonfiction that integrates the physical, cultural, and historical landscape of New Mexico. Along with some fiction and poetry, we will read literary nonfiction by outsider writers and writers whose roots in the area go back hundreds or even thousands of years, including Leslie Marmon Silko, John Nichols, Susan J. Tweit, and Anita Rodríguez. To gain writing material and a fuller understanding of the area, we will take daily field trips, including visits to Taos Pueblo, Bandelier National Monument, Kit Carson National Forest, and the site of the slaying of New Mexico's first governor. Students will produce several short creative nonfiction pieces and one longer essay, integrating research as well as personal experiences of New Mexico. This course can be taken for either undergraduate (4620) or graduate (5720) credit.
DHM 3533: Clothing and Textile Design
May 20 - 31, 2019
Instructor: Adriana Petrova | Department of Design, Housing, and Merchandising
This course will blend teaching basic draping techniques and textile surface design techniques to create garment designs. The class will take advantage of the location of the DRCA in Taos by teaching students about Native American culture, traditions and aesthetic through observation, experience and immersion in the arts and the environment of Taos. Students will explore the textile traditions of the Native people of Taos and other tribes of New Mexico to draw inspiration and create garment and textile designs. Students will visit Taos Pueblo, the galleries, shops, and museums of Taos. Students will have the opportunity to visit with local artists and learn about their design process and techniques. Some of the created clothing designs will be executed in the fashion fabric that will be produced in the class.
ART 4800: Jewelry Making in Taos
July 8 - 19, 2019
Instructor: Chris Ramsay | Department of Art, Graphic Design and Art History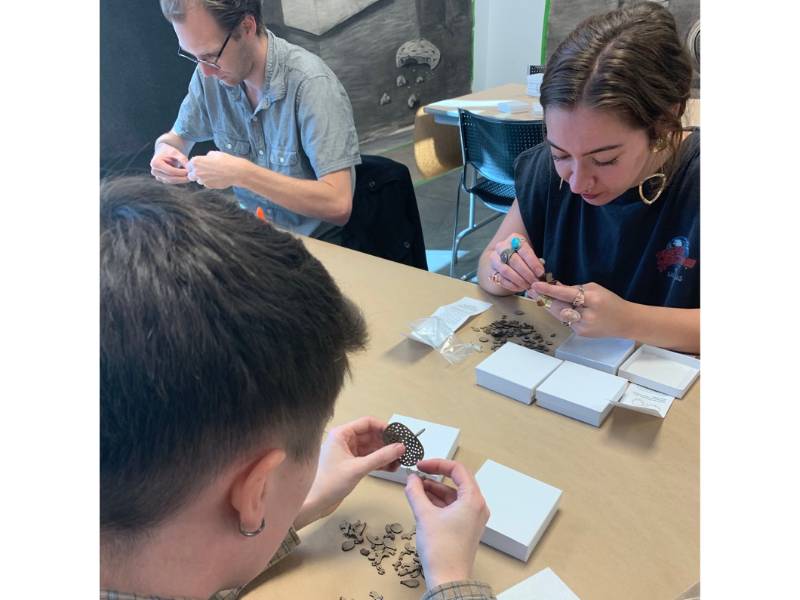 This two-week jewelry making course requires no previous experience and will be taught on the grounds of Oklahoma State University's Doel Reed Center in Taos, New Mexico. Students will create unique one-of-a-kind jewelry with a distinctly southwestern aesthetic in silver, based upon field trips to museums and historical research sites in Taos and Santa Fe. Traditional metalworking techniques used to create many of the objects observed in the museums/galleries including tufa casting and repoussé conch forms will be demonstrated while learning to silver solder, set stones in both prong and bezel settings, and develop other foundational metalworking skills.